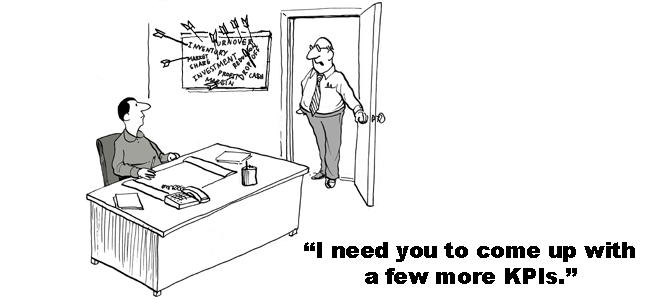 May 31, 2016
How to Choose the Best KPIs for Your Video Analytics
Video is quickly becoming one of the key marketing strategies for businesses in many industries—but how do you measure the success of a video campaign? Even with B2B campaigns, such as those implemented by Optimum Productions, business owners can get hung up on numbers, mainly paying attention to views as an indicator of a campaign's success. However, research shows that view counts are not the most important key performance indicator. Here are some methods for choosing the best video analytics KPIs for your next video marketing campaign.
1. Determine Your Primary Marketing Goal
Video marketing is a crucial part of content marketing strategy for the vast majority of B2B marketers. Buyer engagement with video is higher than any other content; buyers need product demonstrations from the comfort of their own computer screen or smartphone before they'd even consider stepping into a showroom. Think about what you are looking to gain from this video campaign. You are likely using video to increase brand awareness, but where are your prospects at this point in the sales cycle? Are they unfamiliar with your product, weighing their purchase options, or ready to close? Once you've determined who the video is meant for, choosing video analytics KPIs will be much easier.
2. Choose KPIs Based on That Goal
Now that you've decided on a target audience, you can narrow down your list of KPIs. If your video campaign is meant to increase brand or product awareness, views are a good KPI. You can measure the performance likewise through impressions, unique users, and ad recall lift. If your target audience is in the consideration stage, watch time, view-through rate and favorability, or brand interest lift are much better video analytics KPIs than simple views and impressions. The more time a prospect spends watching your video, the more likely they are to convert. Lastly, if your target prospects are in the action stage, your KPIs are the most concrete: clicks, calls, signups, sales, etc.
3. Use the Right Video Analytics Tools
The right video analytics tools will make measuring KPIs much easier so that you can spend less time analyzing and more time perfecting your strategy. There are thankfully many analytics tools on the market to assist with any content strategy. Google Analytics, YouTube Analytics and Adwords can measure video analytics KPIs such as views, click-through rate and watch time. Brand Lift is one tool that helps measure any kind of lift from your videos. Additionally, Google Consumer Surveys and similar tools measure any surveys or custom questions you may provide for viewers. Choosing your tools will be easy once you determine with video analytics KPIs to go with.
Contact Optimum Productions
Of course, an effective ad campaign begins first and foremost with quality content. No buyer will want to watch a brand awareness video—even a B2B one—that isn't well produced or engaging. At Optimum Productions, we pride ourselves on building long-lasting client relationships that prove the quality and success of our video campaigns. We're happy to answer any questions about video content marketing—contact us today!