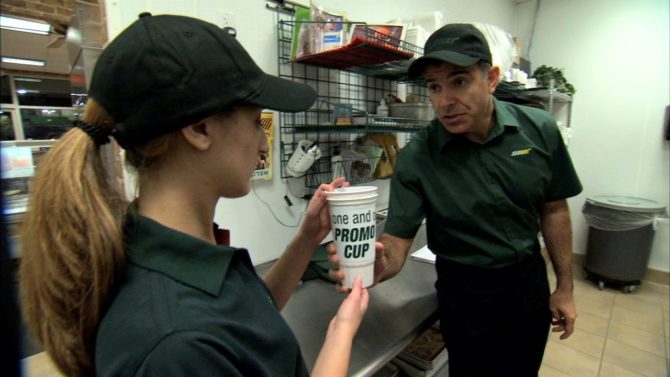 August 22, 2009
Subway & Coca-Cola Training Video
That's right – we're playing with the big boys now!
OP teams up with Atlanta Media Services (AMS) to create a unique and engaging training video for Coca-Cola and Subway. Coca-Cola needed to produce a training video for their Beverage Marketing program to be used by Subway to improve beverage-selling techniques to their current and future employees.
OP stepped up to the plate in assisting AMS with production including the conceptualization and creative design of a brand new style of training video. Being great admirers of the hit TV show The Office, OP worked with AMS to breathe life into a fun and engaging training program based off this great television show. Setting up shop in a local Subway all night long, The Office was re-incarnated Subway style…including the awkward Michael Scott character! Be sure to check out the trailer and sample episodes down the road as we place them on our website to view.